We work with some fantastic partners who provide us with free and discounted services. We love to shout about them and their products whenever we can.
Sponsors
BBC Children in Need awards grants each year to organisations supporting disadvantaged children and young people in the UK.
BBC Children in Need are supporting our young LGBT+ programme, launching July 2016.
The youth programme will provide outreach services to schools, dedicated support and resources for individuals and training for those working with LGBT+ youth.
---
Big Lottery Awards For All offers grants for projects that improve local communities.
Big Lottery Awards For All are supporting the setup and running of our peer to peer support groups and social network.
These support groups and social networks allow individuals to access much needed assistance with general life queries, and support a positive mental life.
---
Commercial Partners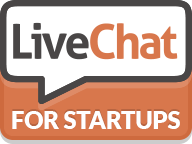 LiveChat inc. is a global leader in Live Chat communication products, supporting 17,000 customers in 140 countries!
LiveChat helps power-up our Live Chat support across the site, thanks guys!
---
Sainsbury's each year select one charity to support. Customers were kind enough to vote us their local charity of the year for 2015/2016 at Friar Street, Reading.
Sainsbury's Friar Street Reading is helping us run a number of awareness campaigns, and help us do crucial fundraising.
---
Rowberry Morris Solicitors are our first choice for legal advice for a range of issues ranging from family through to property and employment law.
Rowberry Morris Solicitors have been fantastic in helping with our complex legal cases and client-lead referrals.
---
The Career Boutique empowers employers with access to exceptional candidates, and talent to the flourisihing organisations are right for them.
Career Boutique have generously donated to us in order for us to deliver our LGBT awareness campaigns.
---
Cloud Unboxed is a provider of cloud hosting solutions, with services available in 7 data centres around the world. Specialists in fully-managed highly available business-grade hosting.
Cloud Unboxed keep our main website and blog speeding along nicely! Thanks guys!
---
Voipfone is an award winning telephone system provided over your broadband connection, starting as little as £2 per month for a telephone number without any contracts.
Voipfone's flexibility to scale our service quickly and cost effectively is invaluable, backed up with award winning UK customer services.
---
Tsohost provides business class cloud hosting solutions, domain registration and more. Offering a 99.9% uptime, and unmatched customer services.
Tsohost's reliability is second to none, and we trust them with all our online resources. Thanks Tsohost!
---
Desk.com (a Salesforce company) offers a completely customisable case management system, with full email, telephone and social media integration.
Desk.com gives us the full flexibility to manage all our client cases via email, drop-in, telephone and social media with great reporting tools.
---
Google is the search engine leader, and offers a suite of business features including email, calendars, storage, social networking, and largest range of advertising tools.
Google powers our collaboration of information using Apps calendars, and allows us to utilise their advertising platform to gain great results.
---
Microsoft is the world leading software company offering a range of server and desktop operating systems, including the world's number one word processing software.
Microsoft provides us with server and desktop licensing, and donates their popular Microsoft Office suite for all our users within the organisation.